With so many e-learning systems on the market, it can be difficult for any specific vendor to set themselves apart from the crowd by offering something truly unique. Learn Amp is one vendor who has done the impossible and created a system with unique capabilities.
Industry expert Craig Weiss recently named Learn Amp as the #2 e-learning solution on his annual list of the top 20 learning systems, praising it for an effective UI/UX that isn't a carbon copy of competing solutions, an excellent skills module including everything from data visualization tools that tell a story to a skills frequency chart highlighting top skills by role and topic, built-in escalation policies for compliance needs, and solid overall metrics. Weiss also noted that the company's roadmap for 2023 includes exciting new features such as cohort-based learning and more powerful content curation tools.
The secret to the success of Learn Amp is a dedicated team that isn't trying to replicate what other LMS vendors are doing but meet the e-learning needs of modern hybrid businesses. If you would like to learn more about the capabilities of Learn Amp and how they stack up to other top names in the space, you can create a free account on FindAnLMS.com for exclusive insight from Craig Weiss, unbiased ratings, and head-to-head comparisons. If you'd like to do a little preliminary research first, this article will explore what Learn Amp is looking to achieve.
What is Learn Amp?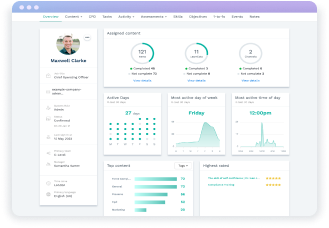 Learn Amp is a B2B cloud-based SaaS e-learning solution described by the company as a "people development platform." It blends features traditionally associated with a variety of solutions including learning management systems (LMS), learning experience platforms (LXP), talent development platforms (TDP), and skills development tools. All of these features are made more accessible in an all-in-one integrated suite for an amplified employee experience.
According to Learn Amp's CCO and Lead Solution Architect Joe Hill-Wilson, "We work well with forward-thinking, progressive, innovative, fast-growing, global organizations looking for a partner, not just a platform." Learn Amp is designed for organizations with 250 learners up to 10,000+, making it an ideal choice for large organizations and SMEs looking for scalability.
The Learn Amp difference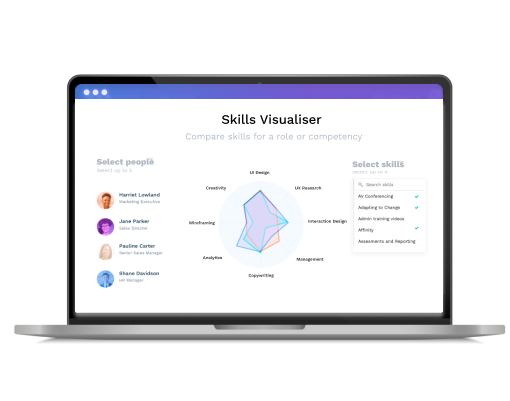 Most organizations think they need to choose between centralized learning where the C-Suite mandates what courses learners take and decentralized L&D where learners pursue whatever their ambitions lead them to. Learn Amp rejects this dichotomy at the institutional level and instead creates a product with a variety of use cases, allowing businesses to design and build a tailored platform. The goal is to meet a client's needs both now and in the future while encouraging a living, breathing learning culture throughout an organization.
According to Joe Hill-Wilson, "We focus on what motivates learners most. Intrinsic rather than extrinsic motivators. So instead of focusing on thinner motivations like gamification tactics, we focus more on human-focused design and what matters most to people. We see the greatest learning engagement happen when learning is clearly linked to an individual's career and the skills they need to develop to progress."
Social learning opportunities are also crucial because people prefer to learn from peers as opposed to some instructor who only has a theoretical understanding of their day-to-day workflow.
The future of Learn Amp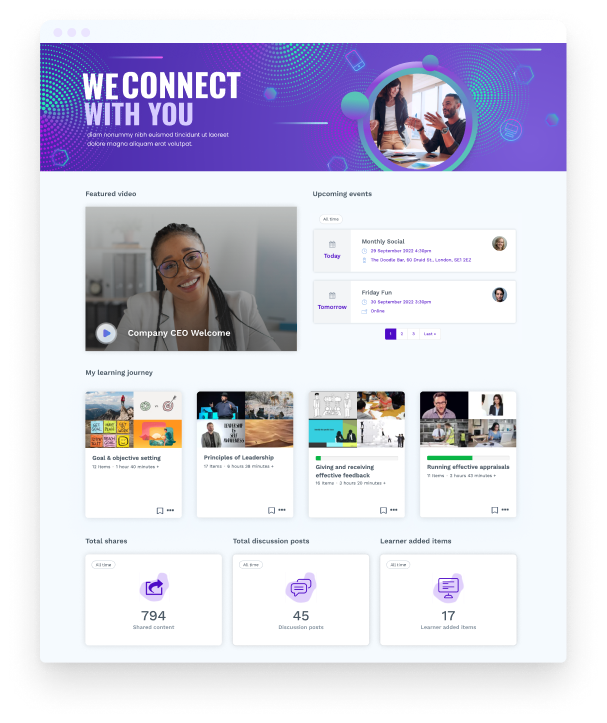 Learn Amp has a strong "people-first" philosophy that drives everything they do and the company understands that maintaining it as they scale up and work with more clients will be a challenge. Constant communication with learners and viewing their relationship with clients as a partnership rather than as a traditional customer/vendor relationship ensures that Learn Amp will maintain its vital differentiators from other vendors.
Per Joe Hill-Wilson, "Our vision is to be the most loved and impactful People Development Platform in the world. Not many people love their learning and talent solutions, but we aim to change that perception and be a platform enjoyed by admins and learners alike. We plan to grow and scale whilst always listening closely to our customers, staying hungry and ambitious to innovate in our industry, and genuinely caring about delivering impactful results for our customers."





Learn Amp's reaction to Weiss's ranking
"Craig's one of the most trusted analysts in the learning technology space and we've respected his point of view all through our journey to where we are now. We've crept up his rankings year after year, often outperforming bigger, better-funded, and more established players. To have made #2 this year and defacto #1 employee-focused solution means everything to us and we are very proud of the recognition." — CCO Joe Hill-Wilson
"We're proud of being awarded the 2nd spot by Craig as it shows that we have consistently delivered against an ambitious roadmap that delivers true value to our customers. We're excited to be moving ever closer to the number one spot. This is a testament to how well our team has created something that helps businesses to deliver throughout the whole employee journey as well as Craig's confidence that we can continue to deliver and provide increasing value. Craig's ranking reflects the impact that this is having on our customers." — CPO Matthew Jeffries
"It's great to see us seriously challenging for that #1 spot. This is a testament to our hard work and solid agile approach to product development which helps us compete at the top." — CTO Taylor Williams
"I'm incredibly proud of the Learn Amp team for getting us to the point where we are ranked the second-best learning platform globally by leading analyst Craig Weiss. This is an incredible achievement and recognition for our work to be the best employee-focused learning platform." — CEO/Founder Duncan Cheatle
Learn more about Learn Amp on FindAnLMS.com
Every organization has unique learning needs, and finding the right fit for your organization is essential to meeting them. Create a free account on FindAnLMS.com right now to start identifying your top criteria and comparing the best vendors head-to-head in a database curated by Craig Weiss himself (including Learn Amp). Choosing the right e-learning platform with expert assistance has never been easier!